All About Children
Welcome to 123Child.com, a site focused on the lives and needs of children. As a parent, you quickly understand how most things in life pale in comparison to the importance of raising the kids you have been given. But that is not easy work, and most of us come to it feeling completely unprepared. The good news is you don't have to take this journey by yourself. As parents ourselves, we've been where you are at, and understand the questions you are facing. And our mission is to pass along the good advice we've been given, and also some of the tips and tricks we've picked up on our own along the way. So whether it is helping you with the products that make life with kids better, tools that encourage their learning, or ideas for ways to help them play – we have you covered.
Live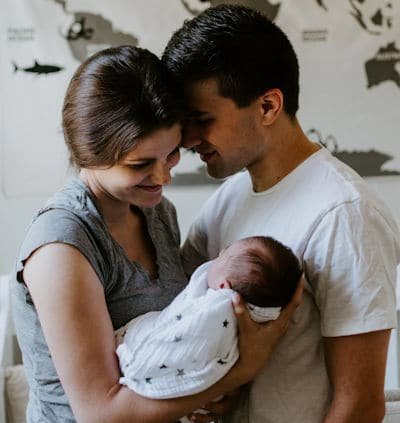 Bringing a child into your world changes everything. If you are a first time parent, many of the things you need to keep a brand new baby healthy, safe, and happy are new to you. Which brand diaper do you need, and what sizes? Are cloth diapers worth considering? What about baby wipes – scented or unscented? Bassinets, baby hair ties, blankets, baby water mats, baby bottles, baby pillows, burp cloths – the list of items that you now need to consider is staggering.
The good news is everything you need is readily available. In the past if you were in a rural area you would have very limited access to many products, and would mostly have to choose between one or two brands that a local retailer carried. With the advent of the Internet, Amazon, and 2-day Prime shipping you can get almost anything you can imagine – like sound machines – quickly and at reasonable prices. That really is a blessing for those needing supplies and gear but unable to easily make it to a store to shop.
In an effort to help, we at 123child.com offer reviews and comparisons of many popular items, to help you make a decision when preparing to shop. We do much of the leg work for you – reading user feedback, checking prices and availability – so you can get what you need quickly and then get back to caring for your precious littles.
Learn

Children are like little sponges. It is amazing to think that in a short period of time these little bundles go from being helpless infants to active toddlers, just by observing, listening, and emulating you. Their ability to process information is truly astounding.
One of your primary jobs as a parent is to harness those abilities and innate curiosity to further their education. That means surrounding them with books, toys, educational websites, music, and videos that will educate them and influence them in a positive way. Check out the preschool lesson plans we have assembled to give you ideas as you introduce them to the world.
Of course, choosing a good toy or book online is difficult when you can't hold it in your hands. Thankfully, countless generous parents that have purchased different items recognize the value of hones reviews and provide feedback on the ones they bought to help those who come after. Part of our job at 123child.com is to sift through those reviews and help boil down a seemingly endless line of options into a handful that rise above the rest. We tell you the good and bad that we find about different products, so that you can quickly make good decisions and become an effective shopping mama.
Play

There is nothing more pleasing to a parent's ears than the sound of their child laughing. While adult life may be characterized by work and worry, a childhood should be filled with plenty of time for playing and fun. And while most kids can find a way to amuse themselves with nothing but an empty box and even the simplest jokes for 4 year olds can make them laugh, the creative mama knows there are better toys available that can stimulate their creativity while they play.
When kids are very young simple, colorful toys that are easy to hold but difficult to swallow should be readily at hand. Soft blocks, squeaking toys, and specially designed early books that can withstand a teething child are perfect for baby to play with.
As they get a little older things like power wheels, dolls, splash pads, activity centers, toddler flashlights, and playsets come on the scene. Children will naturally want to emulate mom and dad, so toy copies of appliances, tools, vehicles, and more allow them to play at big people stuff in a safe way.
Outdoor toys like bikes, scooters, slip and slides, trampolines, basketball hoops, and more are perfect for kids as they grow older and more capable. And if you have access to a pool, lake, or ocean then water toys should also be on your shortlist of things to acquire. Those who live in areas with cold weather seasons can add sleds, skis, and snowboards to that list. All of them make excellent choices to keep your kids playing at activities that promote fitness and an active lifestyle.